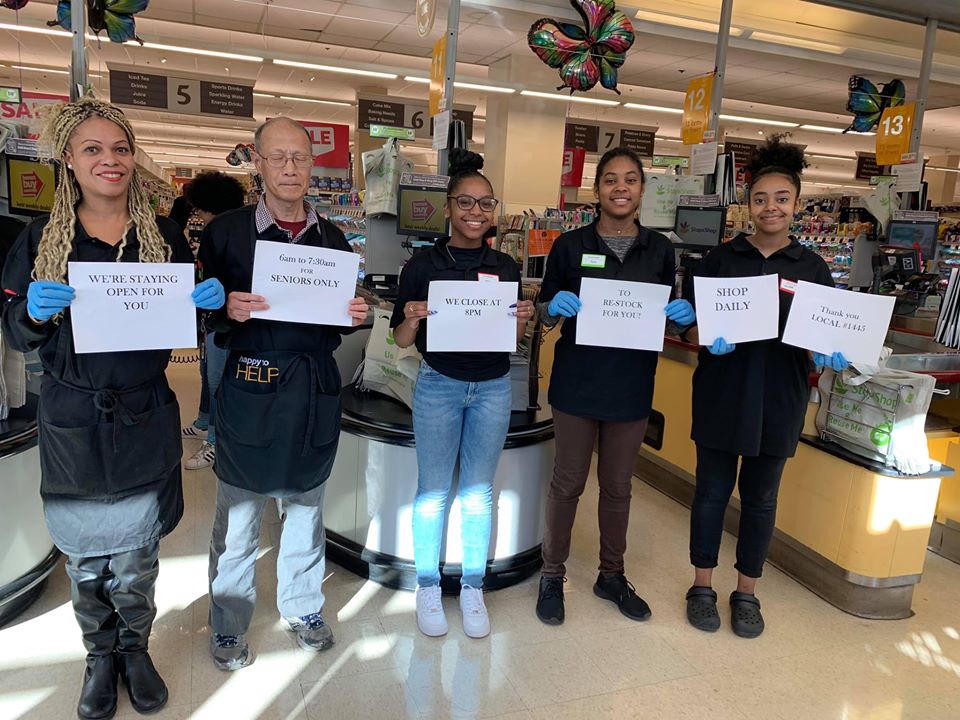 Local 1445 Stop & Shop members - essential workers - have been reporting for duty throughout this pandemic.
UFCW Local 1445 represents almost 8,000 essential Stop & Shop workers throughout northeastern New England. These dedicated and hardworking Local 1445 members have shown up for work consistently, in spite of being on the front lines of the pandemic and having to fight with Stop & Shop for even the most basic PPE (personal protection equipment); for the implementation of safety measures such as social distancing, store capacity limits, and reduced hours; and especially for "hazard pay", a small and grudging acknowledgement by the company that these workers are putting their lives on the line every day to make sure their communities have access to food and other basic supplies and services, and that their employer - Stop & Shop - continues in business (and very successfully, we might add.)
Without union representation, too many conscientious working people are strictly on their own when it comes to having a safe workplace and a voice on the job. Stop & Shop members have UFCW Local 1445 to thank for fighting to get them the respect and consideration they deserve and have earned.