NH Bull Moose Workers Join UFCW 1445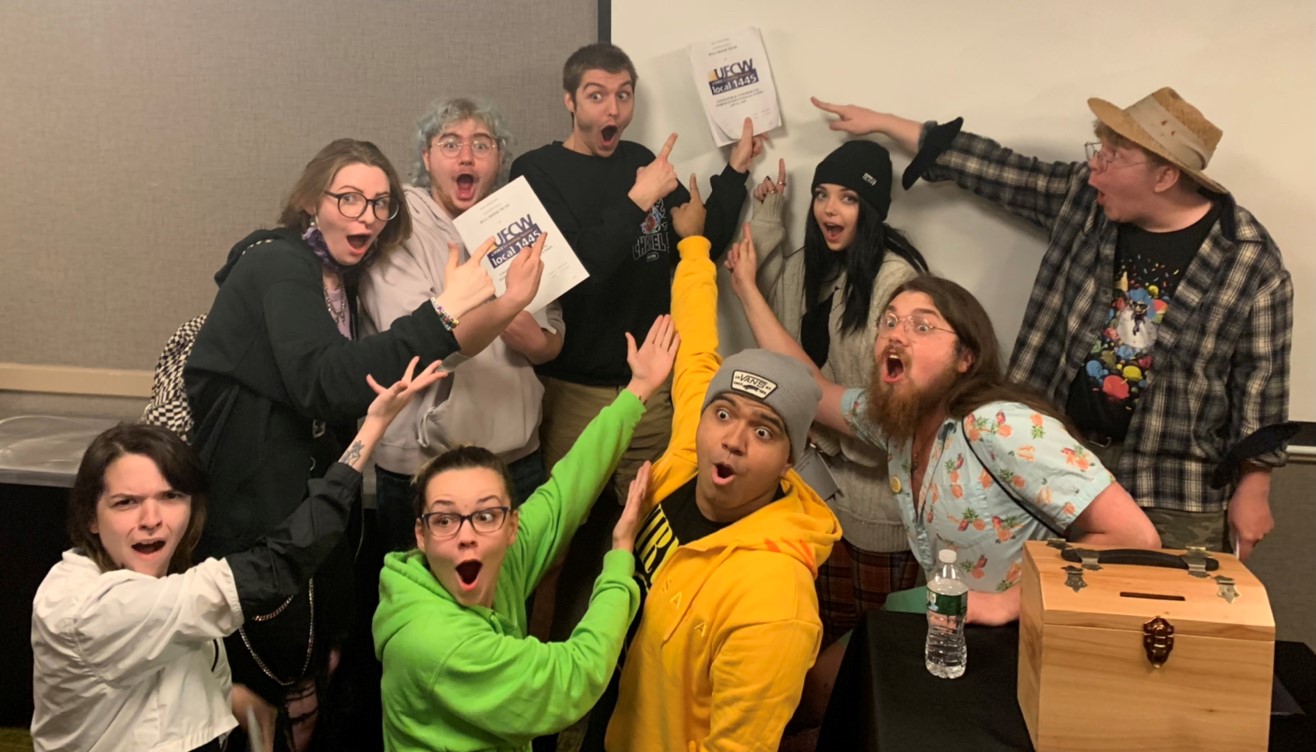 WELCOME TO OUR NEW BULL MOOSE MEMBERS!

Retail workers at Bull Moose in Salem, New Hampshire voted unanimously to unionize with UFCW Local 1445 on Tuesday. The union vote comes after Bull Moose fired workers in May 2021 for speaking out about COVID-19 safety risks on the job after the store removed its mask mandate.
Customers and the local community stood with workers unjustly fired and Bull Moose responded to the backlash by offering to rehire the workers last June. Bull Moose workers also cited workplace harassment as one of the major reasons for unionizing with UFCW Local 1445 as they seek to improve working conditions and ensure their voices are heard.
"We believe nobody who works at Bull Moose should have to worry about being fired for simply requesting safety improvements and speaking out against mistreatment," said Whitney Villers, a Bull Moose worker in Salem, in a press release. "All of us are working hard to care for ourselves, our families, and our customers. What we are asking of management is to help us feel safe at work. We all deserve to have a voice, be heard, and be treated with dignity and respect at work. We're looking forward to seeing Bull Moose workers across New Hampshire and Maine come together and join us at the negotiating table as we secure a union contract that improves these jobs for all of us."
The next step for the newly unionized Bull Moose workers will be to bargain for a first union contract with Bull Moose management. Bull Moose also has locations in Bangor, Waterville, Lewiston, Brunswick, South Portland, Windham, Scarborough, Sanford, Portsmouth and Keene New Hampshire.