The FREE COLLEGE BENEFIT now means FREE BACHELOR'S DEGREE
Members of UFCW Local 1445 now have the benefit of receiving their BACHELOR'S DEGREE . . . FREE!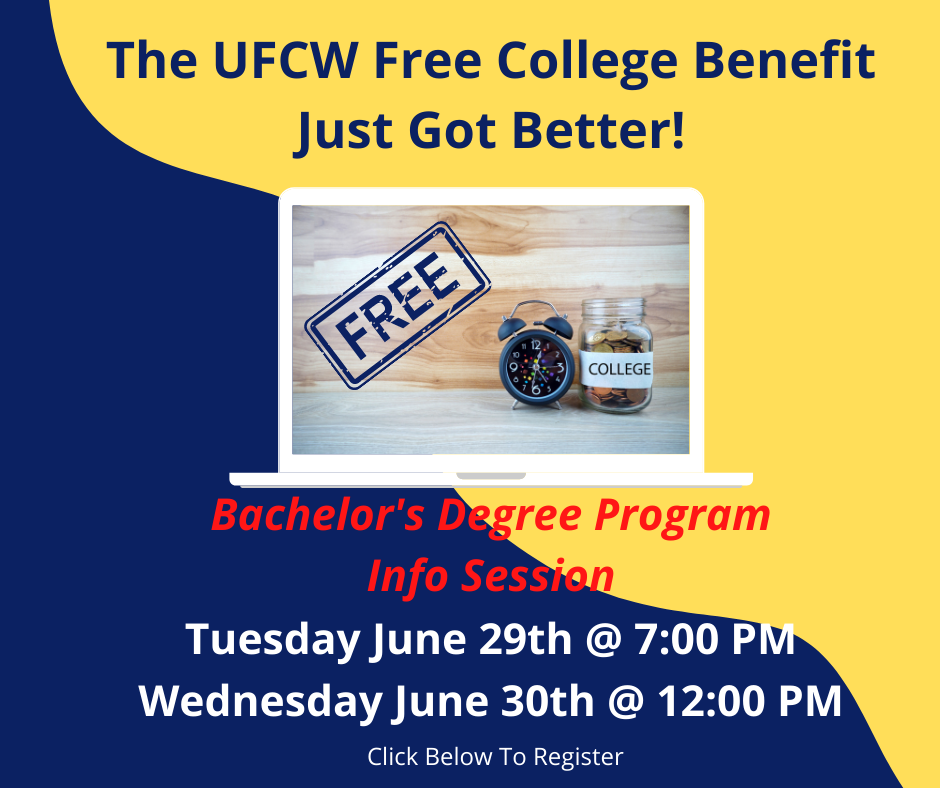 For more information and to get your questions answered, register for one of the Zoom meetings scheduled for June 29 at 7 PM or June 30 at noon. Click one of the links below to register and you'll receive an email with instructions on how to join the meeting:
This program means savings of $$$$$$$ - literally THOUSANDS of dollars - for our members, another MAJOR benefit of being a member of Local 1445!