Free College - Find Out More
The UFCW FREE COLLEGE BENEFIT is even better than ever!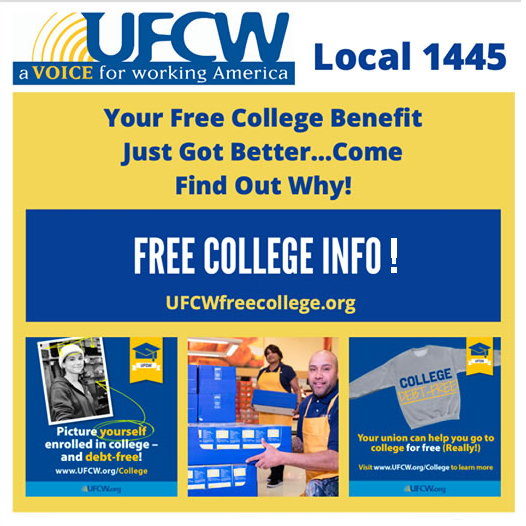 Unemployed? Furloughed? Laid off? You may STILL be eligible to take advantage of this program! Go directly to the UFCW Free College website by clicking here to find out more and start the enrollment process.
Is it really FREE? It sure is! The Free College Benefit covers any amount for tuition, fees, or books that is not covered by federal or employer education grants.
Click here to go to the FREE COLLEGE website to find out how YOU can take advantage of this great benefit.