Congratulations, Local 1445 Stop & Shop Members - Your Contracts Were Ratified!
At the contract ratification meeting on April 24, more than 700 Local 1445 members voted to accept the new contracts.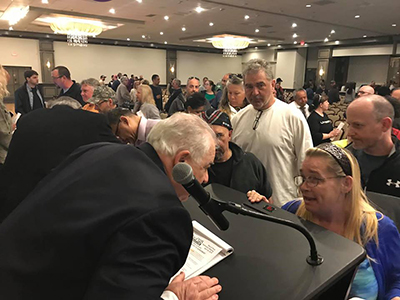 The new provisions were HUGE improvements over what the company had originally proposed and attempted to force down our members' throats. Thanks to our members' determination and solidarity, and in the face of serious economic hardships for so many of them, the strike showed the company that our members REFUSED to accept anything less than what they had EARNED - after making the company one of the most profitable supermarkets in New England - and what they DESERVED.
It was one of the most important labor actions in recent history and a victory for working people everywhere.
To see a summary changes and improvements in the contracts, click here.
Here's a brief overview of the ELEVEN DAYS that changed the face of labor in New England: