Important Notice for Our Stop & Shop Members
President Jeff Bollen has important information for our Stop & Shop members: SAS employees should NOT be doing our bargaining unit work. Take a look at this notice that should have been posted in your store: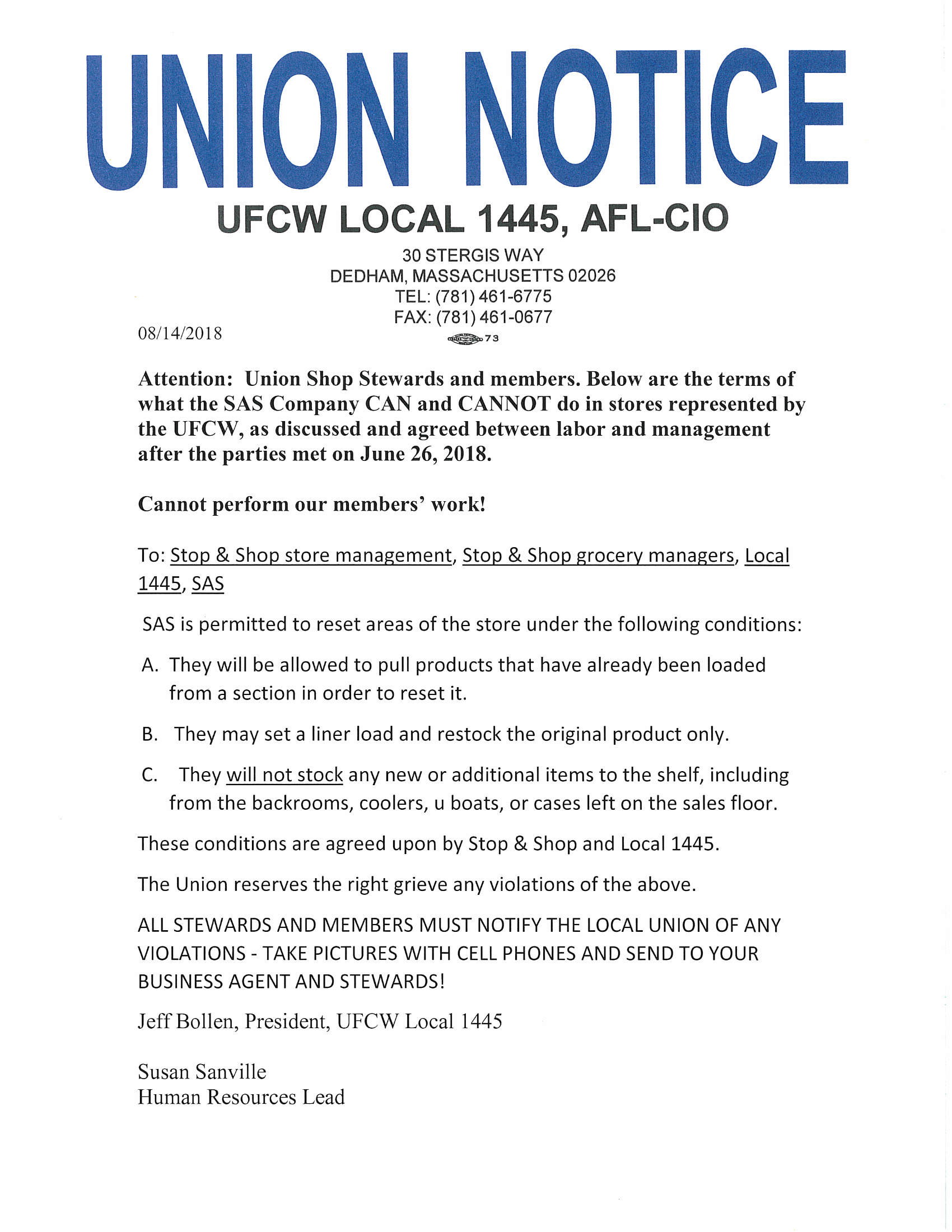 When outside employees do YOUR work, it means FEWER PAID HOURS for YOU - our members - and, eventually, not just fewer hours but FEWER JOBS.
If you see SAS employees doing bargaining unit jobs, take a photo and send it to your business agent or email it to Local 1445 by clicking here or send an email to ufcw1445@ufcwlocal1445.org. Don't let outsiders steal YOUR JOB and PICK YOUR POCKET! With your help, Local 1445 will fight to make sure this doesn't happen!