Welcome to UFCW Local 1445
UFCW Local 1445 proudly represents more than 13,000 members in a variety of industries throughout northeastern New England.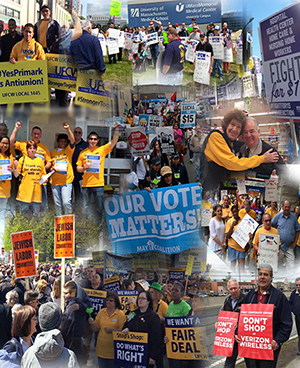 We work in retail food and department stores; healthcare facilities, including hospitals and nursing homes; meat packing and food processing plants; warehouses; laundries; and that's just a few of the many different workplaces where you'll find us..
We are men and women; young and old; black, white, and every color in between! We represent the multitude and variety of workers and their families who keep this country running and who make this country GREAT!
UFCW Local 1445 members enjoy the security and dignity that a legally binding contract and dedicated union representation guarantee. And when you're a member of Local 1445 you can count on the benefits, wages, advantages, and respect that come with being a valued member of the greatest labor union in North America!
For information on the UFCW FREE College Benefit click here.
And for info on MORE union member benefits, go to www.ufcw.org and click on "Member Perks".