Words of Support for Stop & Shop Workers From Deb Goldberg, State Treasurer of Massachusetts
On Tuesday, March 19, at Telegram.com, Deb Goldberg, Massachusetts State Treasurer, posted a column with words of support and encouragement for Stop & Shop workers and their families, and harsh criticism of Ahold Dehaize and the Stop & Shop companies for the way they devalue and disrespect their hardworking employees, the very people who have made these companies as profitable and successful as they are today.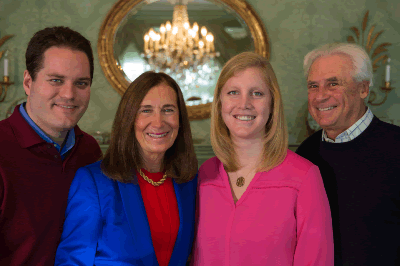 Treasurer Goldberg has the unique perspective of being a member of the Rabb family, the original founders of Stop & Shop. She has seen how the company has changed from being a worker-oriented family-owned business, which cared deeply about the well-being and financial security of its employees, to the money-hungry mercenary concern it is today, where hardworking men and women are viewed as little more than disposable spare parts and nothing matters but the size of the shareholders' dividends and the CEO's salary.
Click here to read the full column by Deb Goldberg. THANK YOU, Treasurer Goldberg, for standing with us in support of the hardworking men and women who are fighting to maintain a decent standard of living for themselves and their families!